Arrest made in Human Trafficking Investigation, Luz Adriana Gonzalez Valbuena, 40, Photograph Released
Broadcast time:
15:00
Date:
Monday, July 11, 2022
Unit:
Sex Crimes
Phone:
416-808-7474
Case #:
2022-1019904
In April 2022, the Toronto Police Service Human Trafficking Enforcement Team began an investigation into a Human Trafficking occurrence.
It is alleged that:
a woman recruited Mexican nationals with the promise of attending Canada for work and housing
upon their arrival to Canada, she confiscated and withheld the victims' travel documents and lodged them within several homes in the City of Toronto
she exploited the victims' immigration status in Canada
she facilitated the victims' employment and significantly garnished their wages
she assaulted and threatened one of the victims
On Wednesday, July 6, 2022, police executed two Criminal Code search warrants in the York Mills Road and Bayview Avenue area, as well as the Birchmount Road and Lawrence Avenue East area.
Luz Adriana Gonzalez Valbuena, 40, of Toronto, was arrested and charged with:
three counts of Trafficking in Persons
three counts of Material Benefit
three counts of Withhold Documents
Possession of Property Obtained by Crime
Threaten Death
Assault
She appeared in court at College Park Courts on Thursday, July 7, 2022.
As a result of the investigation, the Toronto Police Service have made contact with over 40 potential witnesses and victims. Through partnerships with Victim Services Toronto, FCJ Refugee Services and the Canada Boarder Services Agency, the potential witnesses and victims have been offered resources and support.
Investigators are concerned there may be more victims. An image of the accused has been released.
Police would like to encourage all affected individuals to come forward and report Human Trafficking occurrences to police. We want to make sure that everyone has access to support services and an exit strategy, regardless of their decision to proceed criminally.
Anyone with information is asked to contact police at 416-808-7474, Crime Stoppers anonymously at 416-222-TIPS (8477), or at
www.222tips.com
.
Check out our podcast,
24 Shades of Blue with Obie & Ax
.
---
By Constable Tina-Louise Trépanier for Detective Constable Michael Murphy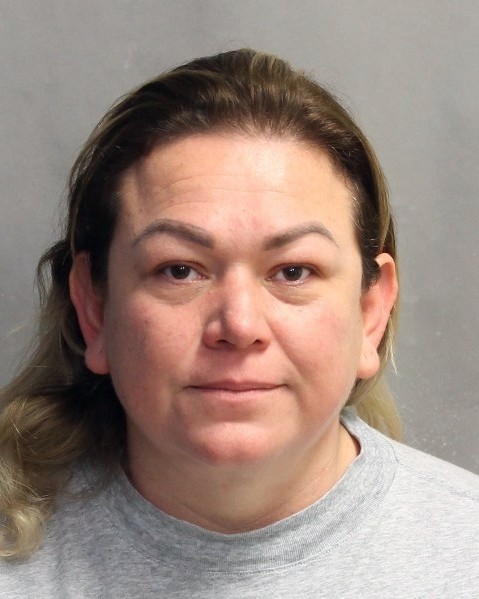 Above:
Image of Luz Adriana Gonvalez Valbuena, arrested in a Human Trafficking Investigation